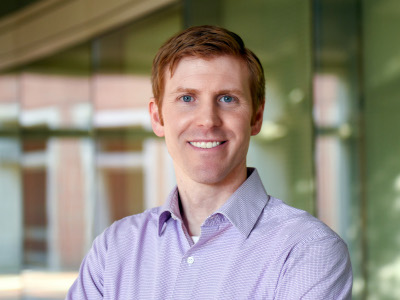 I am an Assistant Professor in the Department of Computer Science at NC State University. I earned my Ph.D. and M.S. in Computer Science and Engineering from the Pennsylvania State University in 2011 and 2006, respectively, and my B.S. in Computer Engineering from Penn State in 2004.
My research focuses on the design, optimization, and measurement of security for operating systems, specifically on mobile phones, and the complex environments in which they operate. Through the design and evaluation of practical enhancements to existing architectures, my research seeks to improve security guarantees in commodity computer systems.
Information regarding my TaintDroid research is available at appanalysis.org.
Information regarding my ded research decompiling and studying Android applications available at siis.cse.psu.edu/ded.
I organize a security lunch for students at NC State. Please see the schedule for more information.
Note: I am always looking for strong students with an interest in systems security. Students must have a strong technical background, be comfortable with systems work, and be prepared to work hard. If you are not a student at NC State and are interested in my research, please apply to the program.
To be an efficient systems researcher, you must know how to build the "glue." Glue helps you compose existing software into a system, automate analysis, and process data and results. It is highly recommended that you make yourself familiar with the UNIX/Linux command line, shell scripting (e.g., BASH scripting), and at least one more powerful scripting language such as Perl or Python.
Contact Information
Office: 3260 Engineering Building II
Phone: (919) 513-7905
Email: enck at cs.ncsu.edu
Postal Mail

Department of Computer Science
EB2, Rm 3260, Box 8206
North Carolina State University
Raleigh, NC 27695-8206, USA


Deliveries

3320 Engineering Building II
890 Oval Dr.
Raleigh, NC 27695-8206, USA

Office Hours (Spring 2013): Tuesdays, 10:00-11:00am
Students
Current PhD Students: Adwait Nadkarni, Ashwin Shashidharan, Tsung-Hsuan (Anson) Ho (co-advised with Xiaohui (Helen) Gu), Albert Gorski
Current Masters Students: Vasant Tendulkar, Andrew Branscomb (co-advise with Ting Yu)
Recent Professional Activities
co-Chair, 2012 ACM CCS Workshop on Security and Privacy in Smartphones and Mobile Devices (SPSM)
Program Committee, 2013 USENIX Security Symposium
Program Committee, 2013 IEEE Symposium on Security and Privacy (Oakland)
Program Committee, 2013 Annual Computer Security Applications Conference (ACSAC)
Program Committee, 2013 Financial Cryptography and Data Security (FC)
Program Committee, 2013 ISOC Network and Distributed Systems Security (NDSS)
Program Committee, 2013 New Security Paradigms Workshop (NSPW)
Program Committee, 2013 International Conference on Trust and Trustworth Computing (TRUST)
Program Committee, 2013 ACM Conference on Security and Privacy in Wireless and Mobile Networks (WiSec)
Program Committee, 2013 ACM Conference on Data and Application Security and Privacy (CODASPY)
Program Committee, 2013 DFRWS Annual Digital Forensics Conference
Professional Highlights