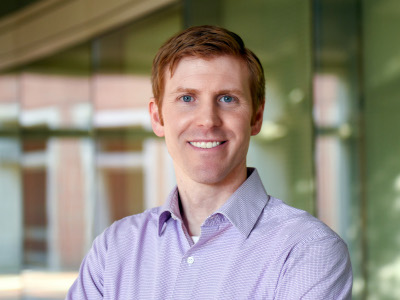 I am an Assistant Professor in the Department of Computer Science at NC State University. I earned my Ph.D. and M.S. in Computer Science and Engineering from the Pennsylvania State University in 2011 and 2006, respectively, and my B.S. in Computer Engineering from Penn State in 2004.
My research focuses on the design, optimization, and measurement of security for operating systems, specifically on mobile phones, and the complex environments in which they operate. Through the design and evaluation of practical enhancements to existing architectures, my research seeks to improve security guarantees in commodity computer systems.
Quick Links
I organize a security lunch for students at NC State. Please see the schedule for more information.
Contact Information
Office: 3260 Engineering Building II
Phone: (919) 513-7905
Email: enck at cs.ncsu.edu
Postal Mail

Department of Computer Science
EB2, Rm 3260, Box 8206
North Carolina State University
Raleigh, NC 27695-8206, USA


Deliveries

3320 Engineering Building II
890 Oval Dr.
Raleigh, NC 27695-8206, USA

Office Hours (Fall 2014): Tuesdays, 3:45-4:45pm
Students
Current PhD Students:
Recent Professional Activities
General Chair, 2013 ACM CCS Workshop on Security and Privacy in Smartphones and Mobile Devices (SPSM)
Program Committee, 2015 ISOC Network and Distributed System Security Symposium (NDSS)
Program Committee, 2014 Annual Computer Security Applications Conference (ACSAC)
Program Committee, 2014 ACM Conference on Computer and Communications Security (CCS)
Program Committee, 2014 International Conference on Mobile Systems, Applications, and Services (MobiSys)
Program Committee, 2014 IEEE Symposium on Security and Privacy (Oakland)
Program Committee, 2013 USENIX Security Symposium
Program Committee, 2015 ACM Conference on Data and Application Security and Privacy (CODASPY)
Program Committee, 2015 Financial Cryptography and Data Security (FC)
Program Committee, 2015 DFRWS Annual Digital Forensics Conference
News
August 25th, 2014: I was awarded $49,726 by ARO for my proposal entitled "Refining Security for Smartphone Applications."
August 22, 2014: Stephan Heuser presented our ASM paper at USENIX Security'14. Check out the press release and the ASM website.
July 23, 2014: I presented our NativeWrap work at WiSec'14. Go download the app now!
Update: Ars Technica has written a story on NativeWrap.
May 7, 2014: Our paper, ASM: A Programmable Interface for Extending Android Security, has been accepted for publication at the 2014 USENIX Security Symposium.
May 7, 2014: Our paper, NativeWrap: Ad Hoc Smartphone Application Creation for End Users, has been accepted for publication at the 2014 ACM Conference on Security and Privacy in Wireless and Mobile Networks (WiSec).
Professional Highlights